10% off any Light Service
Today's Hours: 8:30 am - 5:30 pm
10% off any Light Service
Available at 5975 Thorold Stone Rd, Niagara Falls
OFFER NOT VALID FOR OTHER SERVICES. CANNOT BE COMBINED WITH OTHER DISCOUNTS.
Offer Expires:
10/05/2023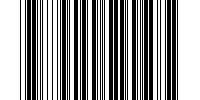 No Appointment!
Available at 5975 Thorold Stone Rd, Niagara Falls
OFFER NOT VALID FOR OTHER SERVICES. CANNOT BE COMBINED WITH OTHER DISCOUNTS.
Email Me A PDF
More Than Just Oil Changes
Drive in and experience our preventive maintenance specialities at this location!
Automatic Transmission Service
Battery Diagnostic Service
Battery End Cable Replacement
Battery Replacement
Battery Terminal Cleaning
Cooling System Fluid Exchange
Engine Air Filter Changes and Replacements
Front and Rear Differential Service
Manual Transmission Services
Passenger Cabin Air Filter Replacement
Serpentine Belt Replacement Service
Tire Rotation
Tire Switch (On Rims)
Transfer Case Service
Vehicle Light Bulb Replacement
Windshield Wiper Blade Replacement
Your vehicle's lighting system is an integral part of vehicle safety and requires regular maintenance. You'll know you need new vehicle lights when you notice a bulb has gone out, or when your vehicle's external lights are no longer as bright as they once were. However, vehicle light replacement can be more complex than you might think. Luckily, Jiffy Lube® is here to help!
Whether it's headlight replacement, brake light replacement, headlight restoration service or any other car light service you may need, our trained technicians have the tools and experience to solve your problem in a Jiffy!
Download this coupon to take advantage of 10% off any Light Service today!