$20 OFF Undercoating*
Today's Hours: 8:00 am - 7:00 pm
$20 OFF Undercoating* at Jiffy Lube® Newmarket (Ringwell) & Oshawa (King)
Available at 2-1095 Ringwell Drive, Newmarket
*Not valid with any other coupon.
Offer Expires:
12/31/2020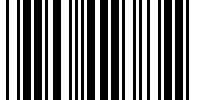 No Appointment!
Available at 2-1095 Ringwell Drive, Newmarket
*Not valid with any other coupon.
More Than Just Oil Changes
Drive in and experience our preventive maintenance specialities at this location!
Automatic Transmission Service
Battery Diagnostic Service
Battery End Cable Replacement
Battery Replacement
Battery Terminal Cleaning
Cooling System Fluid Exchange
Engine Air Filter Changes and Replacements
Front and Rear Differential Service
Manual Transmission Services
Passenger Cabin Air Filter Replacement
Serpentine Belt Replacement Service
Tire Rotation
Tire Switch
Tire Switch (On Rims)
Transfer Case Service
Vehicle Light Bulb Replacement
Windshield Wiper Blade Replacement
Offer available at Jiffy Lube® Oshawa (King St.) and Jiffy Lube® Newmarket (Ringwell Drive) for a limited time only.