Etobicoke's Oil Change Experts
Jiffy Lube Etobicoke (Dundas)
Etobicoke's Oil Change Experts
Jiffy Lube Etobicoke (Dundas)
No Appointment!
More Than Just Oil Changes
Full Range of Services at Jiffy Lube®
Drive In. Drive On.
Free Oil Top Ups!
Oil is the lifeblood of your vehicle. When you come to Jiffy Lube® for your oil change, we'll determine which type of motor oil is best for your engine based on recommendations from your vehicle's owners manual. Plus – get free oil top ups in-between oil changes as needed!
Oil change champions – it's what we've been known as since 1979. Since then, we've hit many milestones we're proud of. We created the service reminder sticker on your windshield, introduced the first drive-thru service bay, and grew to over 50 Ontario locations to serve you better.
In the spirit of growth, progression and innovation, Jiffy Lube® stores have also expanded their service offering over the years to provide customers with more preventive vehicle maintenance in one convenient location.
Need a new pair of wiper blades after a tough winter? Does your battery need to be replaced?
Do it all at Jiffy Lube®! Come in and experience fast and no-appointment service no matter what maintenance your vehicle needs!
Location Service Offerings *:
*Services vary per location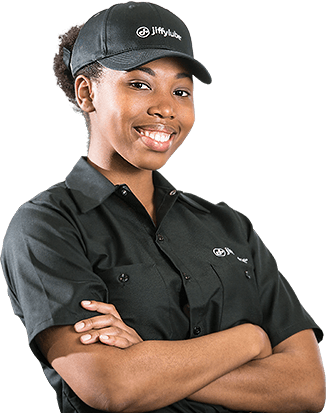 Join the Crew that Cares
At Jiffy Lube, our team is built from personality and passion.
We are always interested in having people join us that share our mindset of going above and beyond, and that will work to maintain more than just cars, but relationships.
If you believe you have the charisma that will cause a customer to return, and the kind of warm attitude that makes everyone feel welcome to drive on in, we want to hear from you!
We're always looking for people to join our talented team. For instructions on how to apply online or in-store, please visit our Careers Page.