Save $5 on any Pennzoil® Oil Change* (+ Get a $100 Travel Reward Credit on Full Synthetic)
Save $5 on any Pennzoil® Oil Change* (+ Get a $100 Travel Reward Credit on Full Synthetic)
Available at 900 Lasalle Blvd, Sudbury
*Valid at participating locations. Not valid with other offers for same service. **Offer begins at 12:01AM on May 1, 2019 and ends at 11:59PM on October 31, 2019. Offer valid at participating locations only with a qualifying Pennzoil® or Shell ROTELLA® Full Synthetic motor oil change. Void where prohibited or restricted by law. Valid while supplies last and is subject to promotional availability. No substitution or cash redemption. Limit four (4) redemptions per person, household or address during the promotion period. Submission Form must be completed by 11:59 PM CT on November 15, 2019 and be accompanied by a copy of the Installer identified and dated service invoice showing the required qualifying Pennzoil® or Shell ROTELLA® Full Synthetic motor oil purchase (brand and product required on invoice). All mail-in submissions must be postmarked by November 15, 2019 and received no later than November 30, 2019. For purposes of this promotion, the reward is defined as a $100.00 Travel Reward Credit ("Reward"). Reward cannot be combined with any other offers or discounts. Reward restrictions as well as promotional terms and conditions apply. Must be eighteen (18) years of age or older to redeem. Valid credit card is required when using the Reward. Reward credits subject to separate terms and conditions of issuer. Rewards are not transferable or refundable. Reward Codes expire at 11:59PM CT on April 30, 2020. Promotion valid in the United States (excludes U.S. territories and possessions) and Canada. Additional Reward specific restrictions as well as promotional terms and conditions apply. Promotion may be amended or terminated at any time without notice. See full Terms and Conditions and offer details at www.pennzoil.ca/travelon
Offer Expires:
10/31/2019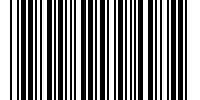 No Appointment!
Available at 900 Lasalle Blvd, Sudbury
*Valid at participating locations. Not valid with other offers for same service. **Offer begins at 12:01AM on May 1, 2019 and ends at 11:59PM on October 31, 2019. Offer valid at participating locations only with a qualifying Pennzoil® or Shell ROTELLA® Full Synthetic motor oil change. Void where prohibited or restricted by law. Valid while supplies last and is subject to promotional availability. No substitution or cash redemption. Limit four (4) redemptions per person, household or address during the promotion period. Submission Form must be completed by 11:59 PM CT on November 15, 2019 and be accompanied by a copy of the Installer identified and dated service invoice showing the required qualifying Pennzoil® or Shell ROTELLA® Full Synthetic motor oil purchase (brand and product required on invoice). All mail-in submissions must be postmarked by November 15, 2019 and received no later than November 30, 2019. For purposes of this promotion, the reward is defined as a $100.00 Travel Reward Credit ("Reward"). Reward cannot be combined with any other offers or discounts. Reward restrictions as well as promotional terms and conditions apply. Must be eighteen (18) years of age or older to redeem. Valid credit card is required when using the Reward. Reward credits subject to separate terms and conditions of issuer. Rewards are not transferable or refundable. Reward Codes expire at 11:59PM CT on April 30, 2020. Promotion valid in the United States (excludes U.S. territories and possessions) and Canada. Additional Reward specific restrictions as well as promotional terms and conditions apply. Promotion may be amended or terminated at any time without notice. See full Terms and Conditions and offer details at www.pennzoil.ca/travelon
More Than Just Oil Changes
Drive in and experience our preventive maintenance specialities at this location!
Automatic Transmission Service
Battery Replacement
Battery Terminal Cleaning
Cooling System Fluid Exchange
Engine Air Filter Replacement
Front and Rear Differential Service
Manual Transmission Services
Passenger Cabin Air Filter Replacement
Serpentine Belt Replacement Service
Tire Balancing
Tire Repair
Tire Rotation
Tire Switch (On Rims)
Transfer Case Service
Vehicle Light Bulb Replacement
2019 PENNZOIL® TRAVEL ON PROMOTION
Your Next Adventure Awaits...
Your vehicle gets you from point A to point B. It brings travel, adventure, exploration and the opportunity to make lasting memories with those you cherish most.
Treat your vehicle to the exceptional service provided at each and every Jiffy Lube®. From now until October 31, visit your local Jiffy Lube® and save $5 on any Pennzoil® Oil Change. Experience quick and convenient service with no appointment!
And for a limited time only, receive a $100 Travel Reward Credit when you choose Pennzoil® Full Synthetics! Offer ends 10/31/2019. Void where prohibited. Terms apply. See full Terms and Conditions and offer details at
www.pennzoil.ca/travelon