$10 Off Tire Switch With Purchase Of Oil Change*
Today's Hours: 8:00 am - 7:00 pm
$10 Off Tire Switch With Purchase Of Oil Change* Tires on rims only**
Available at 900 Lasalle Blvd, Sudbury
*Valid at participating locations. Not valid with other offers for same service. Tires must be on rims.**
Offer Expires:
10/31/2019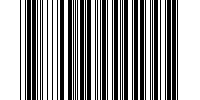 No Appointment!
Available at 900 Lasalle Blvd, Sudbury
*Valid at participating locations. Not valid with other offers for same service. Tires must be on rims.**
More Than Just Oil Changes
Drive in and experience our preventive maintenance specialities at this location!
Automatic Transmission Service
Battery Replacement
Battery Terminal Cleaning
Cooling System Fluid Exchange
Engine Air Filter Replacement
Front and Rear Differential Service
Manual Transmission Services
Passenger Cabin Air Filter Replacement
Serpentine Belt Replacement Service
Tire Balancing
Tire Repair
Tire Rotation
Tire Switch (On Rims)
Transfer Case Service
Vehicle Light Bulb Replacement
Seasonal tire switches are essential to help ensure you remain safe on the road and to improve the longevity of your tires. When you have your tires changed at Jiffy Lube®, you can drive easy knowing that your vehicle is road-ready.
For a limited time only, save $10 on your tire switch service with the purchase of an oil change. You can do more in a Jiffy!