Save $8 on Any Jiffy Lube® Oil Change!
Save $8 On Any Jiffy Lube® Oil Change! Plus get AIR MILES® Reward Miles
VALID AT PARTICIPATING LOCATIONS IN ONTARIO, CANADA
Terms and conditions apply [1]
Offer Expires:
08/03/2018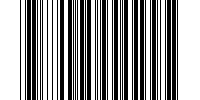 No Appointment!
1. *Offer valid at participating Jiffy Lube stores. Not a Collector? Enroll at Airmiles.ca/welcome. It's easy and free. No coupon required on AIR MILES® Reward Miles*. Details in store. Offer subject to change without notice RT Trademarks of Air MilesR International Trading B.V. Used under license by LoyaltyOne, Co. and Shell Canada Products. Jiffy Lube trade-marks are owned by Jiffy Lube International, Inc. Used under license. Promotion and terms subject to change. R/TM Trade-mark of Pennzoil-Quaker State Company. Used under license. C Shell Canada Products 2017. All rights reserved. 1033617CA.
About Our Offer
Fall into savings and take advantage of this oil change offer!
Jiffy Lube® offers a variety of high-quality conventional, high mileage, synthetic blend and full synthetic oil products and will the make the best recommendation for your vehicle based on the information in your owners manual.   
Download this coupon to save and visit Jiffy Lube® for your oil change today! No appointment!
Need a transmission service? As part of our VIP email list you can get more value! Combine your oil change coupon with our $10 off radiator antifreeze/coolant services offer!