Save $5 Off Your Next Oil Change + Take Advantage of 5x The AIR MILES®† Reward Miles!*
Get $5 Off an Oil Change + 5x The AIR MILES®† Reward Miles!*
VALID AT PARTICIPATING LOCATIONS IN ONTARIO, CANADA
Terms and conditions apply [1]
Offer Expires:
10/30/2018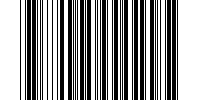 No Appointment!
1. Valid at participating locations. Not valid with other offers for same service. Not valid towards Drive Clean Emissions Tests or tire Switch/Rotation. VALID FOR any Pennzoil oil change, automatic transmission service, manual transmission service, battery replacement service, cooling system fluid change, engine air filter replacement, front & rear differential service, headlight restoration, serpentine belt replacement, tire balancing (set of 4), transfer case service, vehicle light replacement (min $29.99), windshield wiper blade replacement (pair)
About Our Offer
Save big this fall when you get your oil change at your local Jiffy Lube®!
With over 58 locations across Ontario, Jiffy Lube® offers a variety of high-quality conventional, high mileage, synthetic blend and full synthetic oil products and will the make the best recommendation for your vehicle based on the information in your owners manual. At Jiffy Lube®, not only do our qualified & knowledgeable technicians take the pain out of car maintenance, they also help to ensure that you stay safe while driving.
Don't wait! Download this coupon to save and drive into your Jiffy Lube® for a quick oil change today! No appointment necessary!