Save $8.00 on any Change or Other Eligible Service
Save $8.00 on any Oil Change or Other Eligible Service
VALID AT PARTICIPATING LOCATIONS IN ONTARIO, CANADA
Terms and conditions apply [1]
Offer Expires:
09/02/2018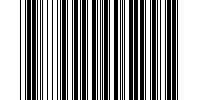 No Appointment!
1. *Offer valid at participating Jiffy Lube stores. Offer cannot be combined with any other offers. Valid at participating locations. Not valid with other offers for same service. Not valid towards Drive Clean Emissions Tests or tire Switch/Rotation. VALID FOR any Pennzoil oil change, automatic transmission service, manual transmission service, battery replacement service, cooling system fluid change, engine air filter replacement, front & rear differential service, headlight restoration, serpentine belt replacement, tire balancing (set of 4), transfer case service, vehicle light replacement (min $29.99), windshield wiper blade replacement (pair).
About Our Offer
Jiffy Lube® offers a variety of high-quality conventional, high mileage, synthetic blend and full synthetic oil products and will the make the best recommendation for your vehicle based on the information in your owners manual.   
Download this coupon to save and visit Jiffy Lube® for your oil change today! No appointment!