$5 Off Seasonal Tire Switches
$5 Off Seasonal Tire Switches On Rims only
VALID AT PARTICIPATING LOCATIONS IN ONTARIO, CANADA
*Offer available ONLY at Jiffy Lube® Platinum Rd, Mississauga Appleby Line, Burlington Brock Rd., Whitby Taunton Rd. Oshawa
Offer Expires:
05/31/2023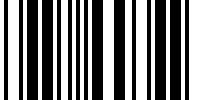 No Appointment!
VALID AT PARTICIPATING LOCATIONS IN ONTARIO, CANADA
*Offer available ONLY at Jiffy Lube® Platinum Rd, Mississauga Appleby Line, Burlington Brock Rd., Whitby Taunton Rd. Oshawa
Email Me A PDF
Seasonal tire switches are essential to help ensure you remain safe on the road and to improve the longevity of your tires. When you have your tires changed at Jiffy Lube®, you can drive easy knowing that your vehicle is road-ready. Drive into Jiffy Lube® (no appointment!) for a seasonal tire switch today.