Back
$8 Off ANY Pennzoil® Oil Change + Get a $25 eGift Card with Full Synthetic**
Today's Hours: 8:00 am - 6:00 pm
$8 Off ANY Pennzoil® Oil Change + Get a $25 eGift Card with Full Synthetic** ($33 Value) Only at Jiffy Lube®
Available at 222 Speedvale Ave W, Guelph
*Valid at participating Jiffy Lube®️ locations in Ontario. Cannot combine with other offers.
Offer Expires:
08/25/2022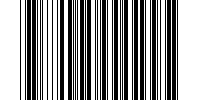 No Appointment!
Available at 222 Speedvale Ave W, Guelph
*Valid at participating Jiffy Lube®️ locations in Ontario. Cannot combine with other offers.
More Than Just Oil Changes
Drive in and experience our preventive maintenance specialities at this location!
Automatic Transmission Service
Battery Diagnostic Service
Battery Replacement
Battery Terminal Cleaning
Cooling System Fluid Exchange
Engine Air Filter Changes and Replacements
Front and Rear Differential Service
Manual Transmission Services
Passenger Cabin Air Filter Replacement
Serpentine Belt Replacement Service
Tire Rotation
Tire Switch (On Rims)
Transfer Case Service
Vehicle Light Bulb Replacement
Windshield Wiper Blade Replacement
How to redeem your $25 eGift Card:
Step 1: Submit proof of purchase of a qualifying Pennzoil® Platinum (Full Synthetic) oil change to www.pennzoil.ca/rewards.
Step 2: Complete step-by-step instructions that will be sent to your email to select a $25 e-Gift Card of your choice.
*Choose a $25 eGift Card from a wide variety of businesses:
Air Canada
Amazon.ca
American Eagle Outfitters® Canada
Apple iTunes® Canada
Bass Pro Shops® Canada
Best Buy® Canada
Boston Pizza
Cake Beauty Canada
Canyon Creek®
Cara Operations Limited
CB2 Canada
Cineplex Odeon
Crate and Barrel Canada
Duke's Refresher® + Bar
Gap Canada
H&M Canada
Hudson's Bay Company
Indigo Canada
Jack Astors Bar and Grill®
Oliver & Bonacini Restaurants
REDS® Wine Tavern
Roots (Canada)
Scaddabush Italian Kitchen & Bar®
Starbucks Canada
The Home Depot® Canada
The Loose Moose®
Tim Horton's CAD
TJX Canada
TripGift® CAD
Uber Canada
Walmart Canada
Wayfair.ca
Xbox Canada
Visa* CAD
At Jiffy Lube®️, we want to make vehicle maintenance easy.
That's why we offer quality and quick oil changes at competitive prices, and without the need to book an appointment. Drop by your local Jiffy Lube®️ and get $8 Off ANY Pennzoil Oil Change + get a $25 eGift Card with Full Synthetic! Our detail-oriented team will provide your vehicle with a quality oil change, as well as any additional maintenance it needs to take on the open road.