Tire Rotation Services in Etobicoke
Tire Rotations in Etobicoke
Tire rotations are an integral part of your car's preventive maintenance routine. Whether your car has two-wheel drive, all-wheel drive (AWD), or is a 4x4, tire rotations help ensure even tire wear patterns—and, in some cases, they are necessary to keep your tires covered under warranty.
Jiffy Lube® Etobicoke can help you check off a proper tire rotation from your to-do list with convenient, no-appointment service. Don't let your tires wear you down. Keep rolling with Jiffy Lube® Etobicoke.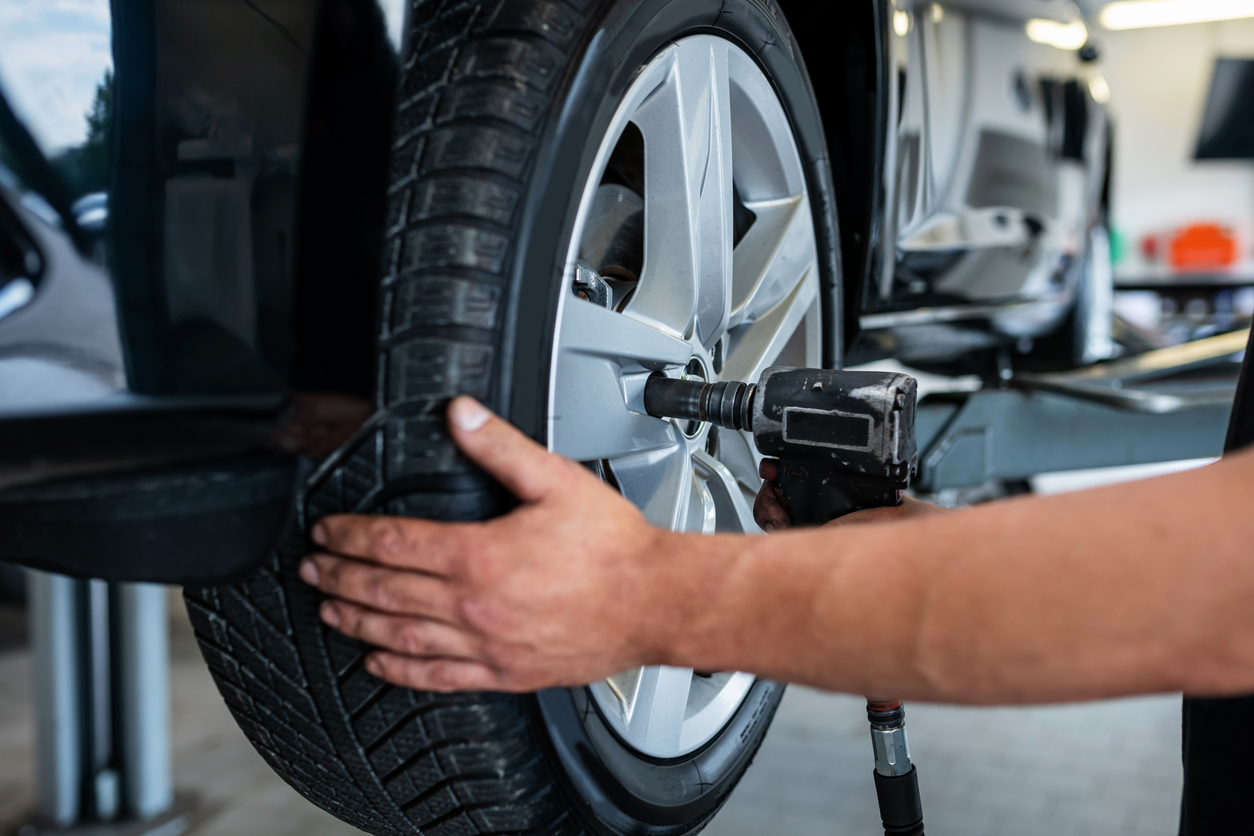 Why get your tires rotated at Jiffy Lube® Etobicoke?
Let us take care of the details: Jiffy Lube® Etobicoke's professional technicians know how to rotate your tires according to your vehicle's manual, without the extra wait time that comes with visiting the dealership.
Get an even tire rotation pattern: With tire rotation comes more even tire wear, contributing to a smoother and more enjoyable drive for you and your passengers.
Stay safe: A more even tire wear leaves you with better traction and handling on the road, reducing the risk of sliding in snow or rain.
Get peace of mind: During a tire rotation, Jiffy Lube® Etobicoke staff will conduct an inspection of your tires' tread wear and inform you of their condition.
Save time and money: Having your tires rotated can prolong their lifespan, saving you from having to purchase new tires sooner than you'd like.
No appointment: At Jiffy Lube® Etobicoke, you don't need an appointment, so it's easier than ever to get your tires rotated.
Warranty-approved: Jiffy Lube® Etobicoke will ensure your tire rotation is done to the standard of your vehicle's warranty.
Free WiFi
: Enjoy free internet in your vehicle while you wait for your tire rotation to be complete.
How often to rotate your tires
Without regular rotations, your tires will begin to wear unevenly, leading to poor traction. Uneven tire wear is a safety hazard, and it also reduces the lifespan of your tires. Getting regular tire rotations helps ensure nothing gets in the way of your travels.
We recommend getting your tires rotated every 10,000 km. It's the perfect time to drive into Jiffy Lube® Etobicoke to get both an oil change and a tire rotation—all in one convenient visit.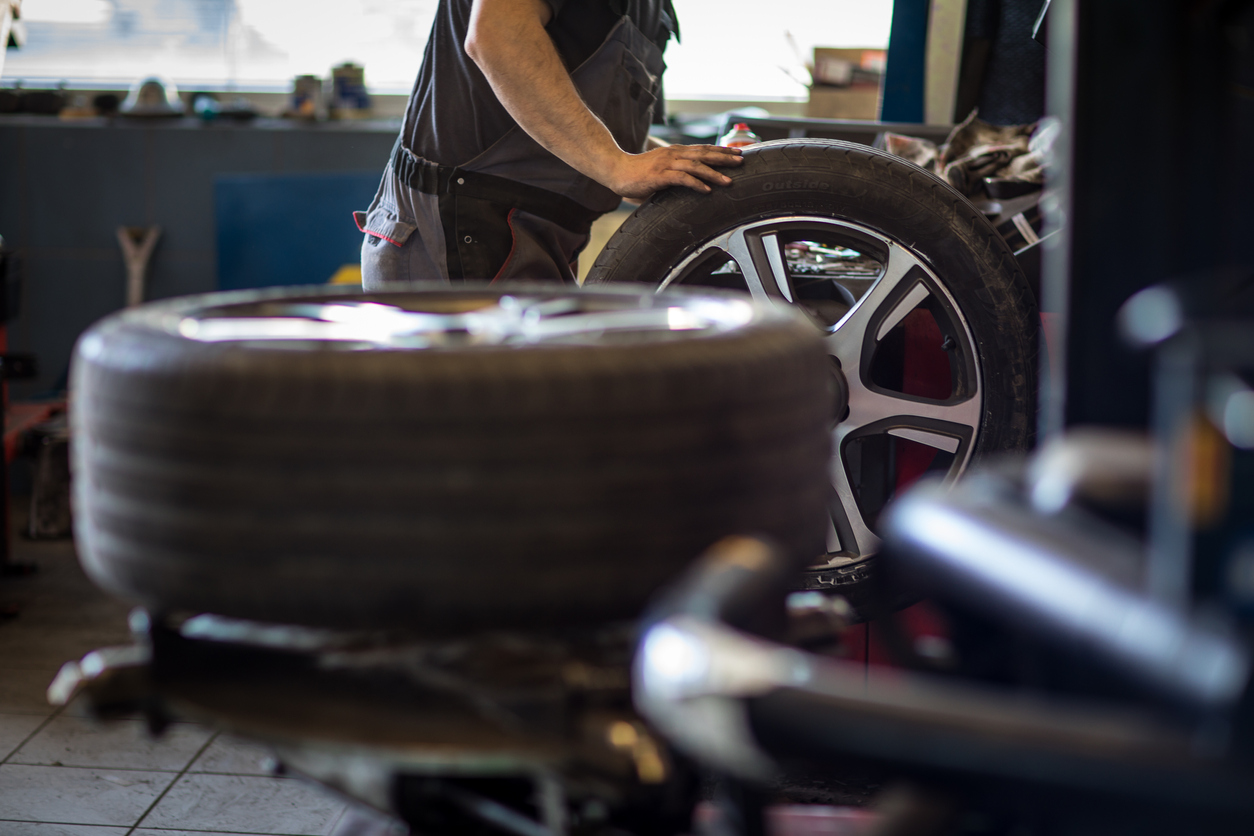 Rotate your tires at Jiffy Lube Etobicoke
When you drive into Jiffy Lube® Etobicoke to get a tire rotation service, our technicians follow the tire rotation pattern according to your owner's manual recommendations. Our technicians will also check for tire tread wear and proper tire inflation.
Drive In and Drive On in a jiffy!
Other Services Offered in this City
Battery Terminal Cleaning

Battery Diagnostic Service

Battery Replacement

Check and Fill Battery water (excluding sealed batteries)

Check and Fill Differential fluid

Check and Fill Power steering fluid

Check and Fill Tire Pressure to proper PSI

Check and Fill Transfer case fluid

Check and Fill Transmission/transaxle fluid

Inspect and Report on Brake fluid level (in transparent reservoirs)

Inspect and Report on Serpentine belts condition

Inspect and Report on Wiper blade condition

Inspect and Report on Antifreeze/coolant reservoir levels

Inspect and Report on Engine air filtration system

Inspect and Report on all Exterior lights

Inspect and Report on Cabin Air Filter

Clean all Exterior Windows

Vehicle Light Bulb Replacement

Passenger Cabin Air Filter Replacement

Engine Air Filter Changes and Replacements

Cooling System Fluid Exchange

Front and Rear Differential Service

Transfer Case Service

Serpentine Belt Replacement Service

Tire Switch (On Rims)

Tire Repair

Tire Rotation

Automatic Transmission Service

Manual Transmission Services

Windshield Wiper Blade Replacement

Check and Fill Windshield washer fluid

*Up to a maximum of 1 litre per fluid